Testimonials!
What People Are Saying about Dr. Amerson and the Product
I first heard of Dr. Amerson on Heaven 970, which was about a year ago and the topic was about hair and scalp conditions. I have been having problems with my daughters scalp long before I heard Dr. Amerson. It was at the point that I tried everything and nothing seem to work and then I remember the conversation I heard on Heaven 970 with Dr. Amerson and where she was located. So of course I contacted her and she reveal what was going on with my daughters scalp. She treated her scalp and it is much much better along with using her oil/scalp product. Thank you Dr. Amerson, we really appreciate it.'
"I started my journey with Dr. Amerson over 9 months ago. She was the only qualified trichologist in all of DFW that had a solid track record of success and positive reviews.
The in-depth scalp analysis was enlightening because she was able to provide more insight with my hair loss and scalp disorder. And the scalp treatments I have received has dramatically improved the clarity and texture of my scalp. I see a difference after every visit.
Dr. Amerson's professionalism, expertise and wealth of knowledge is impressive. Someone would be hard pressed to find a doctor as knowledgeable as Dr. Amerson. As I was building a rapport with Dr. Amerson, I realized she does a lot for her community and has been published in a plethora of magazines and newspapers across the United States.
She also has a line of products. Her shampoo and conditioner are the only hair products I use. These products are phenomenal, you can tell they are of high quality after the first 1-2 uses. I tell her all the time her products should be available globally because they are that good.
Dr. Amerson has a track record of excellence in her field, runs a successful business, will be able to provide you insight to your scalp or hair issue and she actually cares about your progress. I would absolutely recommend Dr. Amerson's products and services!"
'We've used Dr. Amerson and her products for 1 of my girls, and the difference was remarkable! We were so happy! Her office staff and attitude were wonderful and totally comforted a family worried about something they had never seen before. Such a blessing! When we saw some similar issues with another daughter and this one a couple years later, we simply called and got more of the shampoo and conditioner she had prescribed. Easy peasy.'
Dr. Amerson,
"I cannot thank you enough for your services. I was happy when I left your office because I FINALLY received a diagnosis. I used your products for the first time the evening of our consultation and noticed an instant difference. The results were more visible after the second use. I look forward to having the scalp treatments and seeing more progress. I have raved to everyone about you and you should receive several referrals." Thanks again,
"It is rare that one finds their true calling in life and Dr. Amerson has done just that! I struggledwith alopecia all my life. I have literally tried every product and program there is on the planetto help regrow my hair and NOTHING worked, until my aunt suggested I check out Dr.Amerson's services and products. I was skeptical because I had been let down so many times before, but I took a leap of faith. Faith has never had such huge rewards for me!
After my first visit with Dr. Amerson
, I knew I had found the answer to my relentless prayers. Dr.Amerson thoroughly broke down my follicle composition and a plan of action we could take to alleviate my problem. I followed her instructions to the letter and I now have hair of my own for once in my life! Dr.
Amerson's products
have awaken my hair follicles like never before.My wigs are actually accumulating dust! Dr. Amerson is a master of her trade conducting herself with the utmost professionalism, compassion, and understanding. Simply THE BEST!
And I couldn't be more grateful!"
Dr. Amerson has a wonderful line of hair care products that provide treatment for alopecia and scalp maladies for men, women and children. Her line includes everything that you would need including Dr. Amerson's Therapeutic Essentials Hair & Scalp Shampoo, Revitalizing Conditioner, Leave In Conditioner and Anti-Itch Soothing Oil. Each are very reasonably priced, small sized are under twenty dollars, while the larger sizes also offer a great price. The Bath and Shower Gel along with the Dr. Amerson's Hand and Body Lotion are also part of her skin care line and are under twelve dollars. There are also package deals that are available for purchase including the large package deal and the travel set. The items are quality and priced at an amount that is affordable for all that you are getting. Using an experienced chemist to create her exclusive formula, the products have many great benefits including anti-bacterial properties and a deep cleansing of clogged hair follicles. If you have an itchy, dry or oily scalp, these products can help treat that as well. One of the best things about the products are the fact that they preserve scalp elasticity and help to thicken hair. The products also help to reduce the rate of hair splitting. Chosen as the 2014 Best in Arlington~Haircare Products Honoree, this is an essential line of product must-haves!
Dr. Amerson offers services and Consultations for alopecia and scalp maladies for men, women and children. If you have an itchy or dry scalp, her treatments work well for these types of ailments. There is a free CD offered that shares nutritional info for Healthy Hair Growth. It's only ten dollars for shipping and will arrive within three weeks of the order. The CD provides dietary tips and health info to help you learn how to grow hair in a healthy way.
Appointments are vital for factual information, so visit Dr. Amerson in her office for a Microscopic Analysis. Dr. Amerson will analyze your scalp and give you an office Consultation and report for two hundred dollars. Dr. Amerson provides the best possible experience and will give the best service. I was very impressed! She is highly trained as a world renown doctor of Trichology, has been published in several national publications, is a philanthropist, a radio host, has received numerous awards and many other accolades! You can trust that Dr. Amerson will help you with any issue you are having and help to find the best solutions for alopecia and scalp maladies! Book your appointment today www.hairandscalpessentials.com or 817 265 8854.
After searching through several different programs and products about Hair Treatment, I discovered Dr. Amerson's Therapeutic Essentials, LLC. It was a program that instantly grabbed my attention. On the one hand, the recognition as the 2014 Best In Arlington Hair Care Products and on the other hand the proven results it offers make it irresistible to anyone experiencing hair problems!
On top of the product line, Dr. Amerson also includes educational information, which I believe is really important. Dr. Amerson gets to the "ROOT" of the problem! That way, everyone who tries the products doesn't just see results but he/she also obtains important knowledge to keep their scalp and hair healthy! So impressed, I placed my order immediately online!
"Dr. Amerson I wanted to let you know that me and my family love your 'New & Improved' Leave In Conditioner! It leaves my grand-daughters hair so pretty, my daughter loves it, and I love the softness & great detangling properties it has! A superb product!"
"I have been a client of Dr. Amerson's for over two years and my form of alopecia is visibly reversible! After using her products for the first time I immediately saw positive results! Dr. Amerson has a caring spirit and encourages a positive outlook on achieving new hair growth. Her products are wonderful and leave my hair soft and healthy. I look forward to future treatments with Dr. Amerson and
continuing to strengthen my hair and achieve more new growth and fullness."
"
One of d reasons I refer clients to you is because some people do not know that Trichology is the science dealing with the study of the hair and its diseases .....Dermatology is the branch of medicine dealing with the skin and its dise
ases. They get the two confused. Although some similarities the two are different..I've also seen the before and the after on the clients I've referred to you...Thanks for always getting them in. They are very pleased with the results n so am I!" -
"I hired Dr. Linda Amerson to do a staff training at my salon, Remedies Wellness Spa. She provided excellent information and is definitely an expert in her field. I highly recommend her for training and for improving scalp conditions."
" You are a wonderful role model!"
Anna wrote: "Anybody dealing with hair & scalp problems??? Go SEE DR. AMERSON!!! I would've never known what my daughter was dealing with but I thank God she was able 2 analysis & correct the issue! She's the REAL DEAL!"
Fort Worth, TX
" Dr. Linda Amerson is the cream of the crop when it comes to haircare. Please get informed by knowing her teachings. If you are having hairloss, thinning, balding. Please go to her website http://www.hairandscalpessentials.com/ If she has any other links I will be sure to share asap! Thank you for all you do Dr. Linda you are our shinning light in this hair game. ♥

This is how things are supposed to be, we have to continually show support to help one another. Dr. Linda you are changing lives and anything I can do on my end to get my side of the house informed in the right way I will send them. This is only the beginning sis. You haven't seen nothing yet."
Dear Dr. Amerson,
"I wanted to contact you to inform you that I have received the hair and scalp products and I have used it twice so far. The short results have been great. I have noticed that I have less itching and the acne pimples has minimized a lot. I also notice when shampooing my hair/scalp in the shower I can see little hairs fall but the hairs look like more so very small clunked together hairs like - no balding but it seem to be maybe the sebum that was dried and matted on my scalp was releasing. I'm not sure but my scalp pores feel more open...Thank you so much for your products and I look forward ordering more. It was a pleasure to speak with you the other day about my order and thank you for my key chain.
I love it. I have applied to my keys. Thanks again!"

Dr. Amerson,
I'm so thankful for your hair products! I have been wearing my natural hair for over 15 years and I have been battling my hair the entire time. When I was put on medication that causes my skin and hair to become dry and flaky. I have tried many, many, many products and they didn't work. Most just caused build up on my hair and scalp which only added to the problem. Rather than a dry itchy scalp and brittle hair I had a scalp covered in gunk and greasy hair which held dirt and odor. Your shampoo, moisturizing conditioner, and leave in conditioner have totally changed my hair. My hair is healthy and strong and best of all it has moisture and isn't brittle. I can't recommend this product enough to anyone who maybe experiencing any of these problems. I just washed my hair and I can't tell you that I don't mind washing my hair anymore since I started using your
products. I gave away all that other stuff that didn't work for me because the only products I need are yours. This picture is a shot of most of the products i have purchased only to find that they didn't solve my problem. Again I say that I'm so very thankful for your products and they have truly changed my hair for the better. "We are either leaving our mark on the world, or the
world is leaving its mark on us."

"Dr. Amerson, I was so impressed with your product line and accessories. Each of my family members has a favorite. The moisturizing lotion has been great for my daughters dry skin. My husband enjoys the lather and sqeaky clean feeling of the french soap bar. I love the bath and shower gel and even the hair and scalp shampoo. I may not have any hair, but my scalp feels clean and minty fresh every time! Thank you for making a well thought out product that meets everyone's needs, with hair and without. I must tell you also that I love your accessories...and my daughter, who is an avid reader, took my bookmarker as soon as I opened the package!"


"Thank you so much! Your products are awesome!"
"Dr. Amerson, this is your friend Maurita. When I tried your products back in February of this year I did not know it would change my skin's texture and look and my family's desires to feel the way I do. Where do I start, I used the body wash and it is exquisite, my skin feels like a new born moisturized baby! The product carries ingredients that soften and keeps the skin soft for hours on and throughout the day until night fall. My daughter and I use the facial skin bar soap and our faces are glowing and our acne has smoothened out to nothing and our skin is fabulous. I received a bad sunburn last week and I used the moisturizer cream and it healed my skin without any blisters. These three products are favorites here in the Brown's home. My hubby is using the body wash as well as the older daughter and younger son. We love your Products and oh, by the way we also love our Dr.Amerson bookmarks, hair-wraps and make-up bags! Keep up the branding!"
"I love your products! I faithfull use your Hair and Scalp Shampoo to shave my head daily....leaves my scalp so refreshed. Your Bath and Shower Gel and Natural Soap are the bomb for my skin. Great job on your effective product line."
Publisher of Encore HD Hair Magazine
Killeen, TX
"My scalp no longer itches since I have been using your Hair and Scalp treatment line. I love your skin care products also!"
Make up Artist/Esthetician
Owner of Model's Choice Corrective Skin Care Products
Dallas, TX
"I am very pleased to give a testimonial about the body wash "Bath and Shower Gel" that I have been blessed to use. It makes my skin feel healthy and clean in the shower and coming out of the shower. With some shower products they left my skin feeling dry or they do not leave the nice smell that I want after drying off. With this product I feel the clean and softness that my skin truly has and it leaves a fresh clean smell that goes along with it after drying off. For me there is no need to lotion up after getting a smooth and latherous shower using this product. Thank you Dr. Amerson for introducing me to "Bath and Shower Gel". You have a friend in Killeen TX that believes in you and your products."

Trinity Tax Service
254-547-0138
Professional Preparation With A Personal Touch
"Your products are great!"
Inventor of Altimus Sanitation Brush Line
Canton, Ohio
"I absolutely love your products...the skin care natural soap is marvelous for my dry skin!"
Celebrity Makeup Artist/Esthetician
Owner of Natural Glamour Cosmetics
"Good morning, I met Dr. Amerson during our National Baptist Convention that
was held in Dallas this past September....I bought her products and is truly
glad that I did. I am sorry (for myself) that I did not know about her prior
to that meeting..Today I just re-ordered the 'hand & body creame'.The
cream works wonders for me!" "Remember, when you get all tangled up in life's knots, be still
God wants to untangle them for you!"

Rose of Sharon MBC
La Mesa, CA
"I am using my Bath and Shower Gel...I love it!"

Debye Johnson
Positive Teens Magazine
Delray, Florida
"Dr. Amerson's hair and scalp products have worked wonderful on my scalp. I am
currently going thru Chemo for the second time, and I love the soothing sensation of the
products on my scalp. Thank you Dr. Amerson."


Dress Hats and More
Arlington, TX
"My skin thanks you for your Bath and Shower Gel. I am a breast Cancer survivor, and my
daughter sent me your product. I had problems with extremely dry skin, and your Bath and
Shower Gel has really improved the dryness. I also just received your hair and scalp
treatment line, and oh boy what a wake up my hair follicles felt! I truely thank you Dr.
Amerson for your wonderful products. They have helped tremendously!"
"I think your products are amazing!! After using the Bath and Shower Gel I could feel the
difference in my skin. The Hand and Body Creme did help with dryness! I will be purchasing
more in the future and your products will make great gifts!"
Tie Concepts Designer Neckties
Dallas, TX
"Your products really have helped to restore my hair. I am a breast cancer survivor and HairStylist.
The Chemo medication I took really did a job on my hair. I was wearing extensions for a while. Your products
have worked very well. I did introduce my customers to your products, and they absolutely love the
tingling feeling sensation on their scalp. When I ran out, they could tell the difference and asked me
why I was not using the other tingling shampoo on them? I must make sure that I do not run out of
your products! Superb products!! Thank you Dr. Amerson."
Thanks a million, Dr. Linda Amerson
Houston, TX
"Dr. Linda, when I first looked at your website and products, I thought your creation was great and is needed very badly by a lot of people. Then after using your products myself, I love the Hair and Scalp Shampoo. It really stimulates my scalp, and I have no more itching. I also like the leave in conditioner. I have not yet tried your Anti-Itch Soothing Oil, but I will and give you my feedback. I will be purchasing more of your effective products!"

Former NFL Player for Minnesota Vikings
"Thank You Dr. Amerson. The Hand & Body Creme has worked wonderfully on the entire family's skin. Especially Samuel, who has unusually dry skin, that becomes patchy and inflamed. Thank you for what you do, and introducing us to your "Miracle Working Products!"
Wesham Oil & Gas Services Ltd.
Rivers State, Nigeria
"It's nice to hear from you oncemore. I am grateful to Sanmi Akinmulero, President/CEO of African Chamber of Commerce, for connecting us. I used your product samples and they had "Profound" good results. They are nice products, and I intend to introduce it to some of my friends in Nigeria when I get back."
Augusta, Georgia
Excellent Products and Customer Service
"I heard about you in April, on the Micheal Baisden Radio Show. I have used your products, Dr. Amerson's Therapeutic Essential Shampoo, Conditioner and Leave in Conditioner, on two different times, within two weeks. I have seen tremendous improvement! In January 2010, I experienced a second degree burn from a chemical that was put in my head, by a Master Cosmetologist. After being treated by a Doctor at the burn center, my scalp is healed. During my treatment, I could not wash my own hair, because of the sores. I started washing my hair and noticed my hair was falling out a lot in the bathroom sink, and on the floor. I used Nouritress Perfect Hair products but, to no avail. But when I used your Therapeutic Essentials shampoo, Conditioner, and Leave In Conditioner, it was "on and popping." My hair has stopped shedding and it isn't falling in the sink and on the floor. I can see little hair growing back already! I will always be one of your faithful customers. Please, Please!!!!!!!......consider adding hair vitamins. I thank God for you and your products. God continue to bless Dr. Amerson and her staff in the name of Jesus. I appreciate you for providing excellent customer service!!"
Kenny Beavers Marketing Concepts
Dallas, TX
"As a two time Cancer survivor, I have had my share of medicines that completely destroys the life of your hair. I was searching and using some of the over the counter products, but they were not restoring the texture my hair once had. A good friend of mine mentioned to me, that there is a Hair and Scalp Specialist, (Trichologist), that would probably have something you can use. Well, Dr. Amerson and I made contact, and she sent me home with a sample of her Hair and Scalp Shampoo. I mentioned that I needed to run it by my Physicians, and if they said ok, then ok. Nevertheless, I began using the Shampoo, and only after two of the three recommended weekly applications of the Shampoo, I could feel it working. My scalp no longer felt dry, my hair wasn't dry and thin looking, and my entire head felt refreshed. I immediately called Dr. Amerson and told her "Wow! This stuff works!" Thank you Dr. Amerson for bringing my dry hair and scalp back to life!"
Cosmotologist
"As a licensed Cosmotologist, I have used Dr. Linda Amerson's product line over two years. Some of my clients were complaining about extremely itchy scalps. After they visited Dr. Amerson at LA's Hair and Scalp Clinic, whe diagnosed them and instructed them to use her treatment line. My clients brought the treatment products to me to be used on them during their weekly visits. The results have been FANTASTIC!!! Little to no more itchy scalp complaint. Thank you for your effective product line!!"
Certified Massage Therapist
Arlington, TX
"My favorites are the Anti-Itch Soothing Oil and the Hand and Body Creme. I keep the Creme in my desk at work - it's therapy for my hands especially in the winter. The Anti-Itch Soothing Oil is perfect. I apply the Oil directly to my scalp and it provides instant relief! This product doesn't leave my hair oily or alter my hair style...Great Product! I also like the Shampoo and Conditioner. I have thick hair and it previously took a while to work products into my scalp. I love Dr. Amerson's Shampoo and Conditioner b/c it makes my scalp tingle, so I know it's working. not only does this tell me when I have completely covered my entire scalp...it feels Great!!! Thank you Dr. Amerson!"
Publisher/Cosmetologist
Expo Styles Exposure Hair Magazine & Hair Studio
Bixby, Oklahoma www.expostyles.com


"When I meet Dr.Linda Amerson at the Texas International Hair Show in 2009, she was one of the Educators. I was very excited to find out about her amazing products that have been developed to help clients with flaky, itchy scalp conditions, and Alopecia. Once the products were used on some of my salon clients, they where amazed with the refreshing therapeutic treatment that was being massaged on their scalp. Dr. Amerson's Therapeutic Essentials are "top of the line" products, which are a must have in all salons and homes around the world!! I am also looking forward to trying some of Dr. Amerson new total body products. Thank you Dr. Linda Amerson for developing products that are effective and does a job well done."
U.S. EPA-Region 6
Multimedia Planning and Permitting Division
Dallas, TX
"I have been using your Hair and Scalp Shampoo, as well as the Revitalizing Conditioner for
about 3 months. I can definitely see a difference with my scalp. I use the products one to two
times per week, and I have noticed very little flaking and reduced itching. Something that I
haven't experienced in quite some time! I love the invigorating feeling on my scalp, the clean,
fresh, smell and the squeaky clean feeling that my hair and scalp have after use. I received my
recent (re-order) shipment of products (Thank You), and feel that I will continue to use them to
keep my dry, flaky scalp under control. Thanks again and continued success to you!"
"OMG!!! Dr. Amerson's treatment products make my hair and scalp Sing the Hallelujah Chorus!!!
There is notheing else like it. I trust Dr. Amerson's wisdom, experience, education and skills. She
is definitely anointed and a treasure in the field of Trichology."
Floral Designs by Meta
Dallas, TX
I loved the Hand and Body cream. It mosturized without being greasy. Left my hand silky smooth. Great product
Shereese Hair & Beauty's Lifestyle Magazine
Arlington, TX

"I must say I am a big big fan of Dr. Linda Amersons New Product line. This is the first product that I have used on my clients who have dry, itchy scalps that really works."
Stephanie's Creations, One of a Kind Jewelry
Fort Worth, TX
"I've been using Dr. Amerson's hair ad body products for a few month now and all I can say is there are no comparisons! Oh how the Shampoo and Conditioner make my scalp feel....The cooling sensation is an added plus for feeling pampered. My scalp is no longer flaky and my hair is healthy and with lots of body. The bath and shower gel is a mild "Wonderful" scent that even my husband loves. A little goes a long way, and when your're finished with your shower, your skin feels silky smooth. I'm a girl that loves to be pampered! With these products I have my spa time right at home on a regular basis. I have a luxurious shower, then
massage my hand and feet with the skin silkening body cream, like they do when you get a manicure and pedicure. On Saturdays my spa day begins with a nice shampoo....a little goes a long way, and sit under my heat cap with Dr. Amerson's Revitalizing Conditioner. I paint my nails and nod off into la la land
All this pampering makes me look forward to the next time...Nothing beats it. I think I will do a little massage now. "Pampering never hurts."
Sprayed Up Salon
Indianapolis, Indiana
"Dr. Amerson I did receive your DVD, and the video is amazing! I absolutely found it uplifting and motivating to get closer to my goal of being a Hair & Scalp Doctor as you do so well. Your products are truely effective for my clients. When I tell you my clients love your products so much, that if they could call you and tell you themselves, they would. Anyway, thanks again and will be call you soon to place another order!"
Ester Davis Television (EDTV)
Internet Channel: YouTube/EDTVDallas
"Dr. Amerson, I wish to just say WOW!!!....and "thank you" for your splendid products. I especiailly enjoy the hand cream and so did the guests on my television show. I really want to comment on the versatility of the products because as you know, our staff/crew is quite diversified and it was amazing to hear the genuine positive statements from both genders. In addition, last week I received an email from a lady in the Netherlands. She saw the Segment when I interviewed you, and is requesting your contact information.
Global exposure is powerful!!"
"Furthermore, Dr. Amerson, I am so excited to share with you also that your products have been used and commented on by other cultures in our midst. Including, Caucasians, Native American and Mexican Americans, and the widespread agreement is unanimous. The richness and appeal of your products are
outstanding!!"
President/CEO of African Chamber of Commerce
"I have been using Dr. Amerson's Therapeutic Essentials for almost one year now. I can see and feel the improvement of my scalp from severe itching, lesions with bleeding and discomfort. I have used all of her products, and have found them to be very effective. Dr. Amerson gave me a Microscopic Analysis, and I was surprised at what she showed me. She informed me I had acne keloiditis, seborrhea dermatitis, pruritus, inflammation, and some other things. I also really like the french milled soap for my sensitive skin. I feel clean, without any residue, then I use her Hand and Body Creme, mainly for my feet and hands. I highly recommend her products for everyone who have scalp problems, or sensitive skin."
Former NFL Player Minnesota Vikings
"Dr. Linda, after first looking at your website, I think your product creation is great, and is needed very badly by a lot of people. Then after trying your Therapeutic Essentials myself, I really like the scalp stimulation of your Hair and Scalp Shampoo, and I like the Leave In Conditioner. I have not yet used the Anti Itch Soothing Oil, but I will, and give you my feedback. I will be purchasing more products in the near future."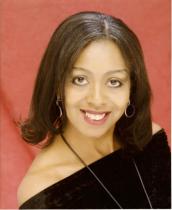 Advanced Cosmetologists, Gary, IND
"Cosmetologists check it out! I love Dr. Amerson's Therapeutic Essentials product line!"
"I used Dr. Amerson's products, when my hair was damaged, dry and itchy. But since I used Dr. Amerson's
products, it helped my scalp return toits normal self. Now, no more scalp problems, my hair is not damaged, dry or
itchy scalp. I use Dr. Amerson's Hair and Scalp Shampoo, it feels so goo to my head as I wash my hair. I can feel
the soothing, the tingling on my head, my scalp feels clean, and my hair was weak and now it has strengthened and
looks healthy again. I use the Revitalizing Conditioner, and it makes my scalp feel revitalized, and I use the Anti-Itch
Soothing Oil, WOW!! My scalp does not itch like crazy anymore. Thank You Dr. Amerson for your amazing products.
My hair is so healthy now, looks great and feels good too!! I have recommended your products to all my family and
friends. I truly love all of Dr. Amerson's products, they really work. I have told everyone I know that have problems
with their hair and scalp to try Dr. Amerson's products. Give them a try, and I guarantee you will love them too!"
Celebrity Graphic Designer & Editor-In-Chief
www.wwarrickdesign.com

"Dr. Amerson's product is amazing. I am a dreadlock wearer and the product left my hair looking, feeling
and smelling fresh. I recommend the full line to everyone, especially people who wear natural styles..."
Publisher & CEO
Trendsetters To Trendsetters Magazine
Lithonia, Georgia 30038
I want to thank you for your wishful thinking. The creation of the Dr Amerson's Shower Gel is a blessing. I love not only to look nice but smell good. Your shower gel is smooth and calm. It lathers good and I smells great. I've tried all of your products and they all serve a purpose in my lifestyle. I will continue to follow and support you as you rise to the top. I encourage everyone that reads this testimony go to Dr. Amerson's website at
www.hairandscalpessentials.com
and order your own, you will be satisfied.
Totally Satisfied Customer, Arlington, TX

"Dr. Amerson is a genius! Her Clinic is a lifesaver to my hair and scalp. I was a little reluctant about going to her for treatment but I was so frustrated with my hair and scalp. I saw her Ad in the "La Vida" Newspaper years ago, but it wasn't until recently that I passed her Clinic in Arlington and decided to give her a chance. And I am glad I did! Dr. Amerson is very professional and is an OUTSTANDING expert in her field. She not only diagnosed my scalp situation but she gave a wonderful and invigorating treatment for the problem.

And don't even let me get started on her Hair and Scalp products! All of her products are excellent!! From the shampoo and conditioner, to the body soap and lotion, her products are great and smell good, too! I love the tingling action of the conditioner. Your scalp and hair will feel absolutely clean and fresh, and no more itchy scalp! No more dandruff! No more flakes! No more scalp pimples! All cleared up and gone, thanks to Dr. Amerson's wonderful treatment and take home products. Please try it! You will not be disappointed! I recommend her for all of your hair and scalp needs. Thank you, Dr. Amerson!!! You are heaven sent!"

"Dr. Amerson, Just a short note to let you know that I really enjoyed using the free sample of your New "Bath and Shower Gel". It feels really smooth and creamy on my skin. The soft hint of frangrance is just right for use by both me and my husband. It seems that you have created ANOTHER WINNER to add to your line of quality products! Thanks for all you do to insure that your clients have Healthy Skin, Hair and Scalps!! I am PROUD to be your client!"
Cosmotology Instructor
Montego Bay, Jamaica
"Dear Dr. Amerson,
I have just returned to Montego Bay, Jamaica this afternoon. I must share with you what I discovered about your Hand and Body Lotion. While visiting in Boston, I had intense itching and burning from mosquito bites. Your Dr. Amerson's Therapeutic Essentials Hand and Body Creme was the ONLY PRODUCT that gave me INSTANT RELIEF from the discomfort!! Thank You for this product."
"Dr. Amerson, your NEW Bath and Shower Gel is a HIT!! The Gel gently cleanses the skin, leaving it delicately perfumed. I also used it as a foaming bath, which transforms into a rich and smooth foam, releasing the delicate and captivating fragrance to my entire body."
School Teacher, Arlington, TX
"I first heard about Dr. Amerson on Good Morning Texas Chanel 8, talking about Trichology. At that time I was concerned about my hair, because it was shedding. I wanted to see if Dr. Amerson could help me stop this shedding. I called to schedule a consultation appointment. When I started my recommended treatments, I said WOW, to the menthol and CLEAN feeling my scalp felt!! I knew something good and therapeutic was going on! I absolutely LOVE the shampoo and conditioner. The shedding stopped, and my hair looks healthy. I get so many compliments about how healthy my hair looks. This is what keeps me comming back"
Fort Worth, TX
"For about 3 years, I have been troubled with extreme itching and an annoying scaly scalp condition. Nothing I used seemed to work, and it was not getting any better. Then a friend told my Mom about Dr. Amerson.....During my consultation, I was evaluated to have a severe case of psoriasis and sebborrehic dermatitis, pruritus, inflammation, dry scalp, brittle hair, and hair shaft defects. After the 1st treatment, my scalp was so much better, and the itching and scaling would stay away until the next treatment. Previously I would wash my hair everyday, and it would become dry and the flakes would remain. Since 12/08, the treatments Dr. Amerson has given me have helped my hair to become healthy and thriving, and my scalp is sooo oo much better. I highly reommend the treatments and Therapeutic Essentials Products. I will especially recommend the Scaly Scalp Treatment Oil, which I have used for several months for home maintenance. I LOVE this product because I have not seen any scaling and have not had any itching!! Thank You Dr. Amerson you have helped me more than you know!!"
Elementary Art Teacher, Arlington ISD
Arlington, TX
"All my adult life, I have disliked my hair, and had trouble with dandruff. For the past 7 years, Dr. Amerson is responsible for changing my hair from wiry, frizzy, and unmanageable, to hair I am proud of. Her treatments are fantanstic! Dr. Amerson also has helped me with another difficult problem: I have always had trouble with dandruff. As one of the satisfied clients to try her Therapeutic Essentials Hair & Scalp Shampoo, I have used it faithfully ever since, because it actually works!! I have tried about every dandruff product on the market there is, and while the better ones work somewhat, her Therapeutic Essentials Hair & Scalp Shampoo is BY FAR THE BEST! The results are long-lasting, and it smells great, as well."
"On a personal level, Dr. Amerson's "Makeover of my Hair" was also a "Makeover of my Self-Image." Her Passion for helping people and her Discipline and Integrity are truly Impressive. She is a wonderful person, and I am so grateful our paths have crossed."
Spa Tours & Travel, LTD
Nairobi, Kenya
"Dr. Amerson, Your product are GOOD!! We both like your French Milled Soap the most. As for my wife's dandruff and severe itching, it has not cleared, however, she has only used it a short time. As you have advised on her condition, we will give it more time and I hope we will have a solution to her problem. She has suffered with it a long time. I will keep you posted."
Cosmetologist, Portland, Oregon

"I found out about Dr. Amerson's products on a networking website, and thought I would try it out for myself and see if it helps with my frequent itching and slow growth. The day I received my shipment, I had just finished washing my hair, but I was so anxious to feel the "tingling and brand new feeling" that the others raved about. I washed my hair immediately (and again) and I cannot explain the
feeling! I literally FELT the product working and it provided such relief to my tender scalp. The conditioner is amazing! My hair and scalp felt as if it was completely rejuvenated. After being so satisfied with the product, I knew that I couldn't keep it to myself. As a stylist, I hear many complaints of itching, dryness and irritation from my clients. I have used many products hoping that it would provide relief to my clients. Dr. Amerson's Hair and Scalp Essentials has been a God-send to my clients that are experiencing these problems. As one of my clients said after her treatment, "I feel like I have a brand new head". I am grateful to have found out about your products and you forever have a client in me!"

Carribbean Academy of Cosmetology & Trichology, Antigua, West Indies
Dear Dr. Amerson: "Thank You So Much for your Therapeutic Essentials Product Line. 85% of my clients have had success for excessive itchy scalps and seborrheic dermatitis. Since using consistanly your deep penetrating Hair and Scalp Shampoo and Revitalizing Conditioner, many clients have shared with me that they are no longer sleeping with combs under their pillows!! A SUPERB product line indeed!"
My name is Donna Allen FROM Fort Worth, TX and I wanted to let Dr. Amerson know that her products are wonderful. I have only been using her line of products and the scalp treatment for about 3 months now and my hair has already become healthy and strong
again. The shampoo and conditioner really gives your scalp a therapeutic treatment. I LOVE IT! Thanks Dr. Amerson and may you continue to be BLESSING!

Dallas, TX

"I just wanted to let you know that your Dr. Amerson's Therapeutic Essentials- Hair and Scalp Shampoo is the BEST SHAMPOO I have ever used in my life!  My Hair and scalp feels
so clean and fresh!!"
Producer of the Willis Johnson's Good Morning Show on KKDA
Grand Prairie, TX

"Dr. Linda Amerson, my body wants to thank you for the samples you sent to Willis and CW.  I did get my hands on your Hand and Body Creme and French Milled Soap; and I LOVE 
both products! Today I will log onto www.hairandscalpessentials.com to order more of your GREAT PRODUCTS!  If you have some samples, I would love for you to share them with 
members of my book club.  You can log on to www.aleciabookclub.ning.com to find out where and when our future meetings will be located."    



Houston, TX
Hair Transfomation
"I have searched far and wide for a hair stylist and/or products that would transform my hair from its current condition of being dull frzzyy and lifeless. I traveled to Dr. Amerson by way of Pearl Bailey, a sylist in Philadelphia who does my sister's hair. As it happened, during the Christmas holiday I visited Phila., and my sister whose hair now looks like a doll's hair, treated me to a salon session with Ms. Bailey who is a Cosmotologist. Ms. Bailey couldn't do much else but give me a cut as I had had a relaxer the day before my visit. She did however give me Dr. Amerson's Products and direction on how to use them. I used the shampoo and conditioner and could actually feel my scalp consuming the minerals. OH WHAT A FEELING! In one use my hair was transformed to that which was soft, full of body, and movement. I took just a bit of the anti-itch scalp oil and applied it to my hair and my hair looked as if it had a high gloss. The scalp oil is very light and lasts not just a few hours but for 2-3 days. What a blessing to have achieved this without seeing a stylist! I cant help but wonder how my hair will look and behave when I find a professional that uses Dr. Amerson's Products. Dr. Amerson has a GOLDMINE in her products. I wish her products could bless EVERYONE like they blessd me as they are the best thing since precision cutting."
Arlington, TX

"My dog Pepper is a 6 year old Sheltie or Shetland Sheep Dog. Pepper has allergies and the Vet has prescribed medication for him. The other day I parted his hair on his back and noticed how terribly dry he was and itching. I gave him his medicine but an hour later he was still itching. So, I decided to try Dr. Amerson's Anti-Itch Soothing Oil on him thru his hair. To my surprise Pepper stopped itching, and now I use it whenever his allergies flares up. So, now its a family product for me, my daughters and now my baby, Pepper! Thanks Dr. Amerson for soothing Pepper, he is happier and wants to tell you, "bow wow!"
Publisher & CEO
Trendsetters To Trendsetters Magazine
Lithonia, Georgia 30038


"Dr. Linda Amerson, I was having problems with my scalp being dry and it was causing sores. After trying your Therapeutic Hair & Scalp Shampoo and Leave In conditioner for 2 days, the problem has gone away. It has now been 2 weeks and still no scalp sores. I am SO EXCITED! I have been telling friends about your products. Dr Amerson your products really do work, you can consider me a customer!"
The Anderson Company Cleaning Services
Arlington, TX
Hello my name is Brandy Anderson, and I recently attended a Networking Meeting with Dr Linda Amerson, and got a sample of her "tingly" shampoo. It is Wonderful! I have very long, thick hair and it only takes a small amount to lather up and start tingling! I just love that feeling! I have a Commercial and Residential Cleaning Business, and at the end of the day I love to come home take a long shower and leave the minty tingly shampoo on my head and "feel" it....from the aroma therapy to the fresh clean hair its Wonderful! It smells great and feels even better! My 4 year old daughter laughs every time I wash her hair with it.....she says she can feel her hair growing! I highly recommend Dr Linda's products even if you don't have any medical conditions. Dr. Linda Amerson is also very professional and remarkable woman and I look forward to using her products in the future!"
Health & Business Coach
Mansfield, TX

"I just want to thank you for your FABULOUS PRODUCTS.! The shampoo and conditioner makes my hair soft, silky, and shiny! I love that I don't have that itchiness during the day especially late in the evening like I use to before using the products. I truly appreciate your concern with our health through our scalp. That was a totally new thought to me but I can tell the difference when I am using your Hair and Scalp Shampoo."
Ocho Rios Jamaican & Caribbean Grill
Arlington, TX
"Dr Amerson's Therapuetic Essential Hair products are truly AMAZING!. I have tried a lot of different hair and scalp products before but have never felt or gotten the great result I had when I used her products. The shampoo not only cleaned my hair, but as she promised, gave a tingling feeling as the nutrients absorbed into my pores for a real deep scalp treatment. The great thing also is that these products are for all types of hair, so it is good for the whole family. I am very happy to recommend Dr. Amerson and LA Hair & Scalp Clinic. Furthermore, Dr. Amerson is a wonderful person, very confidential and professional in her business."
Fort Worth

"I PRAISE AND THANK GOD for YOU and YOUR PROFESSION! You know before we try a professional, most people use every product on the market for a chance of a cure for their condition. (smile) My daughter heard you on the radio (KKDA) and passed your info to me. I'm glad I called you!! I must say that I was skeptical at first, but after meeting you and getting my very first analysis, I WAS AND AM VERY PLEASED! The area on my scalp feels so much better and has grown back. Your PRODUCTS ARE THE BOMB!!! I cannot thank you enough and God Bless you always."

KHVN Gospel Radio, Dallas, TX and
National Radio Host, Virginia Beach, VA

"Four years ago, my scalp was very dry. One day I visited Dr. Amerson's Clinic for a Consultation, and talked about my scalp. She diagnosed me with having male pattern baldness, seborrheic dermatitis, sodium buildup, and dry scalp. We started the recommended treatments and Boy was it Great! Now my scalp is great and my hair is growing. I now use Dr. Amerson's Therapeutic Essentials products. I have used various shampoo's in the past, however, these product are the best"!!
Argyle, TX


"The Therapeutic Essentials Products work VERY WELL. We had some problems with our scalps-being constantly dry and itching. The Hair and Scalp Shampoo with the Menthol makes our hair and scalp feel COOL and STOPS THE ITCHING. It is good to have a product that makes the scalp feel good after the hair is shampooed. Thanks for a great product Dr.Linda Amerson."


Business Owner - Custom Fitted Bras
Arlington, TX

"Dr. Amerson' passion for high quality products is inspiring. I LOVE the tingling action on my scalp, I really know it's working. The shampoo gets my hair clean and the conditioners are GREAT at removing tangles and softens my hair. Dr. Amerson's moisturizing lotion is very gentle and leaves my skin supple."

Grand Prairie, TX
"I LOVE your soap! I have allergies and sensitive skin, and your soap is very good for helping to control my allergies, and leaves my
skin so clean. In addition, I have used your Leave In Conditioner on my daughter Paige's hair, and it works fantastic to detangle it. Believe me, I have used many products for detangling, and yours works the best. Thank you for making quality products."
Doctor of Trichology
Madison, Alabama
"I have used your Therapeutic Essentials Products and they are VERY GOOD!!Can you see me grinning from ear to ear about you? Keep up the great work!!"
Beaumont, TX
"I ABSOLUTELY LOVE YOUR SOAP! When I rinse it from my body, I feel so clean, and I used it on my face for my oily skin, and my face felt so fresh and clean. I need 10 more bars, so I will not run out!"
Body Bubbles Shea Butter Skin Care and Aroma Home Spa Products
Fort Worth, TX
" I have tried Dr. Amerson's Therapeutic Essentials all natural Hair and Scalp Shampoo and was amazed at how good it made my whole head feel. My hair was soft, shiny and so smooth that I didn't even need to use the conditioner. And the wonderful, soothing frangrance with essential oils was the ICING ON THE CAKE for me. I really like that I don't have to worry about harsh chemicals damaging my already color treated hair or being absorbed into my body through my scalp. I must also share with you, that I used your shampoo on my dog. His skin gets itchy sometimes, and it has really helped him. I recommend this product to anyone looking for a SAFE, NATURAL ALTERNATIVE to chemical filled commercial shampoos."
Raleigh, North Carolina

"My testimonial on the Therapeutic Essential Products are a "Blessing". I have used the products on so many of my clients hair, and the way that the Revitalizing Conditioner works is absolutely great. The hair that was breaking. It stopped the hair breakage. The clients "LOVE" the way it stimulates the scalp. It made the hair have more moisture in the hair. I had a new client that her hair damage cause was moisture and protein to have been lost from chemical and elasticity damage. I used the Therapeutic Essential Revitalizing Conditioner twice on her hair and the damage has stopped, and she was "Very Pleased." So for other HAIRSTYLIST out there who recognize there clients hair's porosity, and texture have change or elasticity have gone PLEASE TRY Dr. Amerson's Therapeutic Essentials Products."

I just wanted to take a moment and let you know how great your products are. As you know I have very soft and thin hair. I really enjoy using your shampoo and conditioner. The shampoo is very therapeutic to my scalp. Since I have started using your shampoo I look for no other. I like the way the conditioner makes my hair tangle free. Once I apply it and comb it through it really gets the tangles out. Your lotion really makes my skin feel soft and smooth. After washing my hands your lotion keeps them soft. Your leave in hair spray really conditions my hair and gives it a great shine.I used to have a very dry scalp but your scalp oil has really helped what used to be a dry and itchy scalp. I no longer have those problems thanks to your products.
Your shampoo is not only good for women's hair but it is great for men also. I really sweat a lot and I like how fresh your shampoo keeps my hair smelling. Your lotion really helps my face feel smooth when I shave. Thank you for helping me keep the hair bumps away from my chin.
Gaithersburg, MD
"I just want to say I have used your shampoo and it is a "Great Product." I've struggled with what dermatologists have termed "scalp acne" or "folliculitis" for years now, and this shampoo gives "Great Relief." I am sure your shampoo, in particular would help so many consumers. I have been on innumerable antibiotics for this condition, as well as using prescription topical antibiotics like Evoclin foam, and was very discouraged with their lack of impact. My only wish is for you to develop a similar product that could also be applied to individual spots, eg, at night, to help dry these, and then washed out the next morning. If this product also had healing properties for the scalp, that would be terrific. Perhaps you could start marketing to hair salons and to dermatologists, who I believe are also often aware of the frustrating nature of these types of conditions, and would like to offer additional solutions to their patients. There are currently not many good solutions for these conditions, other than perhaps Accutane in a low dose, and "your product offers a great alternative to that road."
" I was referred to Dr. Amerson from my hairstylist, After four years of seeing other specialists, I never had any improvement with my scalp condition, until I saw Dr. Amerson. The Consultation revealed several hair and scalp maladies, including: inflammation, burning scalp syndrome, seborrheic dermatitis, and diffused alopecia. I cannot say enough about the RELIEF my scalp experienced, and the DECREASE in hair shedding after using Dr. Amerson's Therapeutic Essentials. I now look forward to the pampering, relaxation, healing effects and meditation that takes place when I shower and use Dr. Amerson's Therapeutic Essentials! Thank You Dr. Amerson"


Rene's Lagniappe Hair Design

McKinney, TX
" Your Products, Dr. Amerson's Therapeutic Essentials are just that Essential for a healthy scalp and hair. My clients especially the men, LOVE the feeling your products gives the scalp. They are great for color treated hair also. I am very pleased with the results of your products."
Huntsville-Madison, AL
"I just wanted to share Dr. Linda Amerson, doctor of trichology hair products to the World! Dr. Amerson has one of the best hair products- "Revolutionary Therapeutic Essentials" on the market for hair loss, scalp disorders, and damaged hair. Dr. Amerson, your products really work to maintaining a healthy scalp and hair. I will order your products again!"
Beaumont, TX
Texas State Association Queen 2007-2008

" I use to suffer with dry, itchy scalp problems but after using the therapeutic essential products, my scalp problems are gone. I also have hair that easily tangles but the detangling conditioner makes my hair soft and easy to comb through. Thanks Dr. Amerson"

Soul to Sole Reflexology
Kennedale, TX

"What can I say about your New Hair and Scalp Product Line except 'Amazing'. I have to admit the menthol smell reminded me of the hair products my grandmother used years ago. Little did I know, I would be trying something similar and perhaps with improved therapeutic effects. Upon using The Therapeutic Essentials Shampoo and Conditioner, my hair and scalp felt cleansed and revived along with a tingling sensation. My hair was less tangled than usual and it took less time to blow dry. Overall, my hair seemed healthier! I even convinced my husband, Charles to use your products and now, he's hooked like me!" Thank you for your vision in creating such wonderful products and the memories.

"Dr. Amerson, your products are FANTASTIC! I used your Therapeutic Hair and Scalp Shampoo and Leave In Conditioner. My hair and scalp felt alive, stimulated, and my hair was so soft and manageable."
Arlington, TX
"I have stopped pulling my hair out since I have been using Dr. Amerson's Therapeutic Essentials Products, and receiving scalp treatment. I did not know I had a disorder, Trichotillomania, until I was accurately analyzed by Dr. Amerson. These products have been a God send for me."
"When I began seeing Dr Amerson my hair was chemically damaged from perms, hair dyes, and thinning. However upon using Dr. Amerson Therapeutic Hair and Scalp Shampoo , Dr. Amerson Revitalizing Conditioner and also UV Light Theraphy Treatment since May 07 my hair began to strengthen, grow, and become healthy again. These products really work! Thanks Dr. Amerson."

"I am so excited about my scalp not itching. I have been having a serious problem with an itchy scalp for years, and nothing I have been using has helped my scalp to get relief, like these products. I cannot wait until I can buy larger bottles, because these products are the best that I have ever used to stop the itching."

"I used Dr. Amerson's Theraupeutic Hair and Scalp Essentials for the first time today, and it felt like my scalp was getting a spa treatment. It felt so cool and soothing, and stopped my itching and dandruff. For years, I have been suffering with dandruff in the top and front of my scalp, and have felt embarrassed to go different places without my cap. Now, after seeing results with just one use of this product, I can smile and go out without my cap. Dr. Amerson I am so thankful to you for put this quality product out that works!"
"After using Dr. Amerson's products my scalp felt great! I was having problems with itching, inflammation, eczema, and dry hair. These products proved to me that they did what she said they would do."
"I was having problems with hair thinning and dry scalp. After using Dr. Amerson's Therapeutic Essentials, my hair is growing back, and that Anti-Itch oil is very light, but it penetrates and my scalp is not dry anymore. Dr. Amerson, Thank You for your effective product line."
I have clients that have itchy scalp, scaly scalp and other different scalp disorders. I have tried other shampooes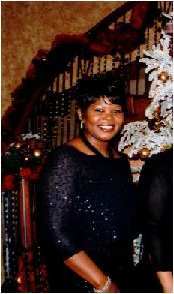 and conditioners on their scalp but nothing has worked quite as effectively as Dr. Amerson's Theraputic Shampoo and Conditioner. Even when they are getting shampooed they can tell the difference in the way it makes their scalp feel. I noticed that their hair is more manageable, pressing doesn't take as long and their scalp issues are clearing up. I am thankful to use products that REALLY work. The itchy scalp oil is great also. I am very grateful that Dr. Amerson took all those years of knowledge that she has from treating scalp disorders through Trichology and is making products that will truly help scalp disorders! One other discovery I must share with you about the Hair & Scalp Shampoo. I used it on a client who had a head full of hairweave with the bonding glue, and it loosened the bonding glue in less than three minutes, with out leaving a residue on the hair and scalp, like I have experienced in the past. I was pleasantly surprised."
President of Texas State Association & Beauty Culturist League, and Licensed Instructor
Beaumont, TX

"I LOVE the way my scalp and hair felt after using Dr. Amerson's Therapeutic Essentials. The Therapeutic Shampoo has a nice clean feeling to the scalp, and leaves the hair squeaky clean. I also noticed my hands did not have a dry feeling afterwards. I wear hair coloring on my hair, and my hair was so silky after using the Therapeutic Revitalizing Conditioner. The Anti-Itch Soothing Oil left a great sheen on my hair. I am very pleased with these products."


Fayetteville, NC
USASOC PAO Agent
"Can I say WOW!! After I washed my hair, I got the biggest surprise of all. Your leave in conditioner is the CHERRY ON TOP!! I can actually smell the ingredients. As I have just begun my journey of transitioning to natural hair, there aren't many options to choose from for African American women. Most products strip your hair of its natural oils leaving it dry with a scaly scalp, but your Therapeutic Essential Leave-in Conditioner does exactly what my hair needs. I can use it daily and have confidence that leaves my hair with a beautiful shine and brings out my "oh so beautiful natural curl". Your conditioner also helps to cool my whole body when I am facing extreme heat here on the East coast. When will you have your online store up, I need more pronto!" Thanks so much,
Area Biomedical Supervisor
Lone Star Region 12 , Houston, TX

Awesome! Dr. Linda Amerson
Your product is awesome. Antoinette tried it out last week and said it has an intense sensation that lets you know it is working. The menthol aroma is also arousing. Her scalp felt like it had reached a new level of clean without feeling dry. You didn't warn me about the sensual, sexual side effects that would occur when I washed her hair with it. My suggestion for married men-Hint: works best when husband is washing wife's hair."


"I am a 36 yr. old woman who has struggled with thinning hair for a couple of years now, and I was becoming very self conscious about it. I recently started going to a new hairstylist who recommended Dr. Amerson to me. Dr. Amerson made me feel very comfortable and gave me hope that my hair could get better.
Her hair care treatment products have made a big difference in my hair. Before using them, my hair was weak and the strands would pop. Now it is much stronger and it does not shed as much as before. I would recommend the product line to anyone who has thinning and weak hair."
New Blog by Katie Flowers....featuring Dr. Amerson's Therapeutic Essentials, LLC
http://www.facebook.com/l.php?u=http%3A%2F%2Fwww.prommotersofthearts.com%2Fblogpota&h=VAQHL9Wyo